Premier, Guardian, Defender and Advocate Sponsors:
To be an Eastern Region sponsor and pay online click HERE
To download a contract and pay by check, click HERE
Deadline for payment and artwork: May 17. Display period begins June 1.
Aware Center - 314-525-1622 - St. Anthony's Hospital Campus, 10020 Kennerly Road, St.Louis, MO 63128. Respecting Life, Marriage and Fertility since 1973.
Birthright Counseling, St. Louis - 1971 - 2017. Serving over 207,000 women for 46 years. Our mission of LOVE, HOPE and LIFE believes in every mother's right to give birth and every baby's right to be born.
Cor Jesu Academy - Trust in God and miracles will happen!
Cure of Ars Church - 670 Laclede Station Road, St. Louis, MO 63119. And so America: If you want peace, work for justice. If you want justice, defend life. If you want life, embrace the truth - the truth revealed by God. Pope John Paul II 1999 Pastoral Visit to St. Louis.
Fabick Cat - One Fabick Drive, Fenton, MO 63026 636-343-5900
In loving memory of my daughters, Ellen LaBelle and Cathy Kleinschmidt. From her mother Katie Gunn and her sister Betsy Carlsen
Hoff Heating and A/C Inc. - 1520 Kemmar Court, O'Fallon, MO 63366, 636-240-4633, monicahoff@hoffvac.com
Knights of Columbus - Holy Infant Council # 10794 - Holy Infant Parish. Ballwin, MO 63021. Two go in, Silence, Peace, Tranquility. Invasion, Fear, Confusion. A silent scream. No one listens. No one cares. No one stops to hear the Fear. Where there was once Peace and Life, there is now Fear and Death. What was filled with a Miracle, is now empty because of Ignorance. A terminated Life ended by Hatred. A wondrous tiny Being Killed for convenience's sake. Two are hurt. One comes out.
Knights of Columbus Crusader Council # 11146 - St. Simon the Apostle. Ladies Auxiliar: Helping Knights Help Others. MIssouri Defenders of the Unborn.
Knights of Columbus - St. Catherine Laboure Council # 12323 - 9740 Sappington Road, St. Louis, MO 63128. In service to one. In service to all. Life is our inalienable right! The unborn are very vulnerable - we are here to protect them.
Dr. John R. Landgraf, DMD - Florissant Dental Services, 504 New Florissant Road N, Florissant, MO 63031, 314-831-8500
Mid-American Coaches - 636-432-7880 - Supporting Missouri Right to Life because life matters. mail@mid-americancoaches.com
Missouri Baptist Children's Home - Children and Family Ministries
Missouri Right to Life - South County Chapter - Planned Parenthood - the 'Executioner' for over 330,000 US unborn babies annually gets $550 Million of YOUR TAXES every year! CEO Cecile Richard's salary - $600,000/yr.
Dr. Anna R Niesen, M.D. - 1034 S. Brentwood Blvd, Suite 1000, St. Louis, MO 63117
Our Lady's Inn Maternity Homes - 314-351-4590 - Bringing hope, comfort and security to homeless, pregnant women and their children. Dedicated to the belief that every child has a right to life and every woman has the right to give birth with dignity. The Twice Blessed Resale Shop at 3312 Meramec benefits Our Lady's Inn.
Republic Roofing Company, Inc. - 225 Grand Ave. Kirkwood, MO 63122 - 314-965-5504, Residential, Commercial, Slate, Tile Shingles, Wood Shakes, Hot Asphalt, Single Ply, Modified.
Respect Life Apostolate of the Archdiocese of St. Louis - thanks everyone who works to build a culture of LIFE! 314-792-7555. Choose Life! Are you or someone you know struggling with pain and loss after an abortion? Project Rachel and Project Joseph can help. Call 314-792-7565
Robinwood Automotive & Tire - 803 S. Ferguson Road, Ferguson, MO 63135. 314-524-3440 - Automotive Repair by People Who Care. Everyone is a Precious Child of God. autocare@robinwoodauto.net
Dr. Joseph Rudolph, MD - Pediatrician - 1011 Bowles Ave. Suite 300, Fenton, MO 63119, 636-496-5021
Saint Louis Abbey - A Benedictine Monastery of Catholic priests and brothers in St. Louis, Missouri. 800-638-1527 - Jesus in the womb for me, let me know the love I see. Jesus on the cross for me, let me know the love I see. Jesus in host I see, let me know the love I see.
Dr. John Sopuch, MD, Mercy OB/GYN Medical Center, 621 S. New Ballas Road, Suite 4017-B, St. Louis, MO 63141, 314-872-9192
St. Agnes Home - Assisted Living - Warmed by His love. St. Louis, MO 314-965-7616
St. Clement of Rome Parish - Des Peres, MO, Msgr. Michael Butler, Pastor, Life is a precious gift from God.
Thrive St. Louis - Women's Healthcare since 1983 - 21,913+ babies saved. volunteer@thrivestl.org
Women's Health Care, Inc. - Carlton S. Pearse, MD, Frederick B. Durer, MD, Karen A. Voegtle, MD, Caren P. Schaecher, MD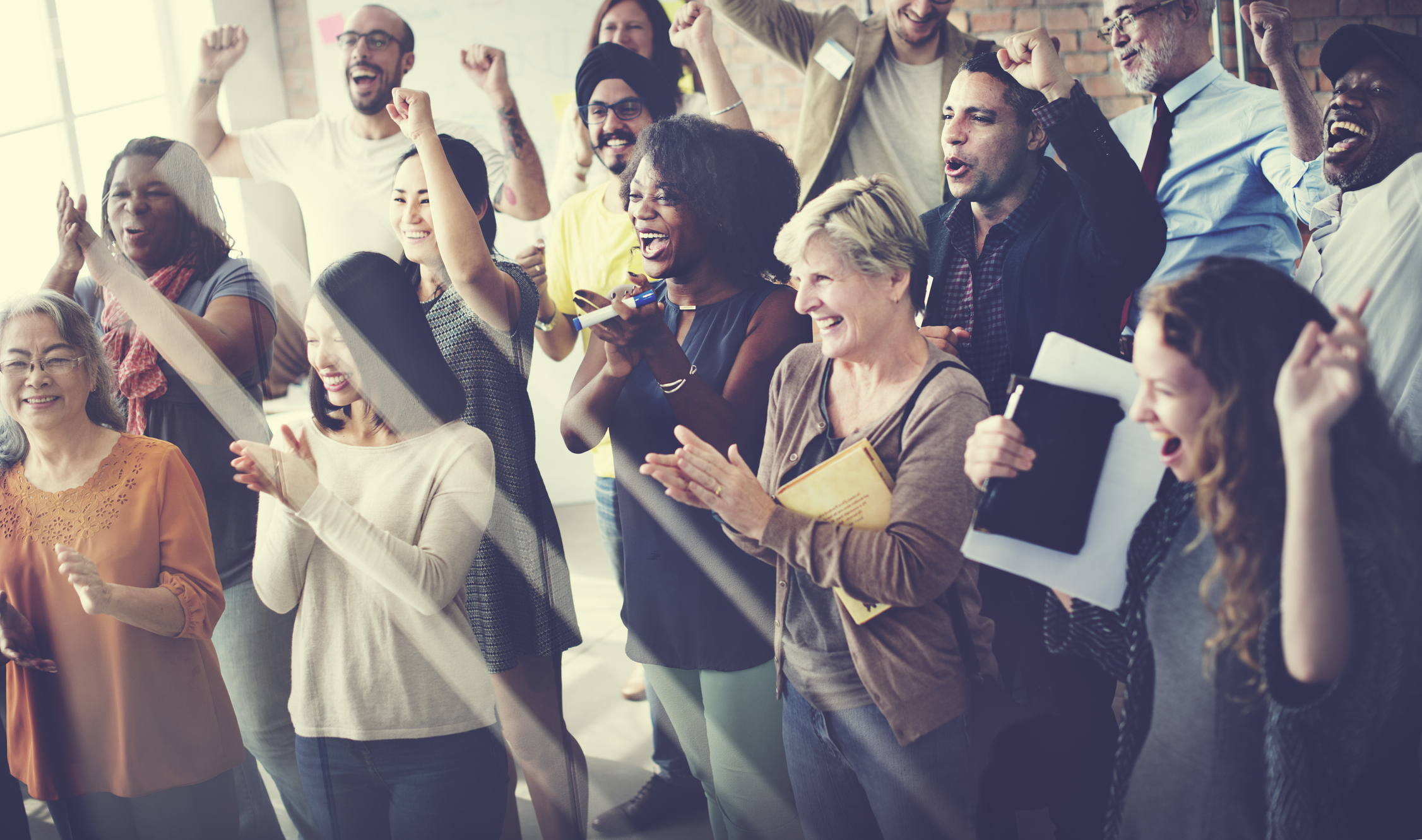 Champion, Sponsor, Friend and Patrons:
Ascension Church of Chesterfield
Supports Missouri Right to Life
Continue to Pray That They Might Have Life.
Bellfontaine Dairy Queen
10016 Bellefontaine Rd. 314-867-2870
Any country that accepts abortion
is not teaching its people
to love, but to use violence
to get what they want
St. Teresa of Calkutta
Bob & Paul's Nursery
Landscaping & Power Spraying
O'Fallon, MO
636-978-1200
Birthright Counseling, St. Louis
1971 - 2017
Serving over 207,000 women for 46 years.
Our Mission of LOVE, HOPE, and LIFE
believes in every mother's right to give birth
and every baby's right to be born.

Dental Hygienists Create Smiles for LIFE
Diann Bomkamp, RDH
Charles & Geneva Barnowski
Dennis Beitenstein
Gene & Rosalie Buckley
Jim & Ann Cole
Consolidated Design & Construction Group
314-647-9077
Couples teaching couples the art
of natural family planning
100% natural, no drugs or devices

Mr. and Mrs. Conrad M. Deneault Jr.
In Loving Memory of Dorothy J. Muldoon
In memory of Timothy Brendan Muldoon
In memory of Patrick M. Muldoon
In memory of Mary Kay Snyders
In memory of Leo and Henrietta Snyders
In memory of Thomas and Loyola Muldoon
Sue & Colin DerdeynDr. and Mrs. Colin Derdeyn
In Loving Memory of Jack and Helen Boyle
J.C. & Ellie Dillon
East Central Area Missouri Right to Life
Protecting, Respecting and Enhancing Life
www.ecamrl.org
Ed & Mary Ewing
Jay & Judy Ferguson
God bless your work for life!
Tom and Pam Fichter
Mary Lou Goedeker
Lee & Pat Hanley
Immacolata Catholic Church
Supports The
Right to Life
Immaculate Conception Parish
Old Monroe
Defends the unborn
and the right to life
Immaculate Heart of Mary - New Melle
Pro-Life Committee
Human Life is a Gift from God
Kenrick-Glennon Seminary
Proudly supports Missouri Right to Life
314-792-6100
Knights of Columbus
Kirkwood, MO
Supports Pro-Life
Knights of Columbus Council 2269
KOC Council 7475
Knights of Columbus 14330
Knights of Columbus 800
Ferguson, Missouri
Knights of Columbus
St. Charles Council 823 P.O. Box 37
St. Charles, MO 63302-0037
Protecting Life
Knights of Columbus Ladies Aux. 1185
13325 State Rd. E.
DeSoto, MO 63020
Knights of Columbus Ladies Auxiliary Council 6435
Knights of Columbus Council 6415 Sunday Bingo & Hall Rental
Knights of Columbus
Sacred Heart Council 8887
Knights of Columbus
Sacred Heart Council 8887
Valley Park, MO
Mr. & Mrs. Leonard Knobbe
Lenny Schulte Construction
893 Mueller Rd. St. Paul, MO 63366
636-281-2145
Missouri Right to Life
Lincoln County Chapter
Dr. and Mrs. Daniel Lischwe, M.D.
Life is precious no matter
the life conditions or the age.
Mary, Mother of the Church
St. Louis, MO
Dr. & Mrs. MIchael E. McCadden
The Mehan Family
in memory of
Richard Mehan
O precious little one,
there are so many desiring to rescue you.
Know that while your earthly mother rejects you,
at the moment of your death, your heavenly mother
will take you to present you to your Father in heaven
and he will wipe every tear from your face.
dave-sue-metherd@outlook.com
Missouri Nurses For Life
Educating The Profession & Public re: Life Issues
Marcia Buterin, RN mbuterin@earthlink.net
An unborn baby's heart is
beating at 18 days.
Morgenthaler's Drapery Cleaners
Old Monroe Knights of Columbus
Council 10144
121 Maryknoll Rd, Old Monroe
Supporting Right to Life!
Hall Rental
omkc10144@gmail.com
Our Lady of Lourdes
University City, MO
Choose Life
Our Lady of Providence Catholic Church
8866 Pardee Road
St. Louis, MO 63123
314-843-3570
Paul VI Pontifical Institute
Human life is sacred - all men must recognize that fact
Pope Paul VI "Humane Vitae"
Dette & Tom Reh
Mrs. Ann Reilly
Augustine Institute
Mr. and Mrs. Robert Schmidt
Planned Parenthood killing the next generation
ONE BABY AT A TIME
St. Alphonsus Catholic Church
Parishioners of
St. Angela Merici Catholic Church
3860 N. Hwy 67
Florissant, MO 63034
May God bless you and your efforts!!
St. Cletus Respect Life Apostolate
St. Charles, MO
That they belong, Father
so the world may believe
that you sent me.
St. Ignatius Parish
St. Joseph's Church (Cottleville)
1355 Motherhead Rd.
St. Charles, MO 63302-0037
Supporting Life for over 125 years!
St. Joan of Arc Parish
St. Louis Archdiocesan Office of NFP
314-997-7576
St. Monica Church
St. Simon the Apostle - Quilters
In God's plan life will be victorious (JPII)
St. Richard's Catholic Church
11223 Schuetz Rod
St. Louis, MO 63146
314-432-6224
St. Roch Catholic Church
6052 Waterman Blvd.
"Before You Were Formed in Your
Mother's Womb I Knew You." Jeremiah 1:5
PLANNED PARENTHOOD KILLING THE NEXT GENERATION
ONE BABY AT A TIME
PRAY FOR THE UNBORN
THE CHARLES TICHACEK FAMILY
Timothy Lutheran Church
"I praise you because I am
fearfully and wonderfully made"
Psalm 139:14
West St. Louis County Lutherans for Life
Equipping Lutherans
to be
Gospel-motivated voices for Life
Bill & Suzy Winters
PRAY FOR AN END TO ABORTION
H. Matthew Witte, CPA,PFS, Financial Advisor